Assistant Director of Multicultural Affairs
The Assistant Director of Multicultural Affairs at the University of Tennessee at Martin, under the direction of the Director of Multicultural Affairs, is charged with promoting a welcoming and inclusive campus environment while advocating for traditionally marginalized students. Responsible for working with various University departments to create an environment that nurtures and promotes student learning and development. Serves as a leader in fostering respect for multiculturalism and an appreciation for diverse experiences by interacting daily with 150+ Student Organizations, their 2000+ members, and alumni.
Duties:
•  Assist with leading and directing campus inclusion and Multicultural activities. 
•  Develop a strategic sustainable multicultural awareness program. 
•  Manage mentorship opportunities for students with diverse backgrounds.
•  Manage and facilitate the recruitment programs of NPHC Organizations and serve as the liaison between University and National Greek Organizations and Chapter Advisers. 
•  Advise NPHC council in relation to programming, risk management, judicial affairs, construction and by-law adherence, parliamentary procedure, and budget management.
•  Conduct weekly meetings with NPHC council to review council business.
•  Oversee the NPHC council officer election and training process.
•  Coordinate oversight and advising for student leaders and general members of NPHC Greek student organizations to include initiating, developing, implementing and evaluating various educational, training, accountability and recognition programs in support of their leadership and organizational needs.
•  Promote partnerships across the Greek councils to enhance campus programming and diversity.
•  Recruit, hire, train, supervise, evaluate and mentor student staff that serve the daily needs of students.
•  Provide support services and opportunities for student organizations to grow and develop.
•  Assist in preparing annual program budgets including recommendations and justifications regarding budget requests.
•  Serve as an advocate and resource for multicultural student organizations. 
•  Coordinate, manage and execute programming for Multicultural Affairs, Student Organizations and Greek Life.
•  Create a cultural awareness agenda for Multicultural Affairs by providing programming and services that are relevant to the experiences of diverse students. 
•  Coordinate efforts with faculty, staff, and community organizational advisors and encourage their involvement in programming efforts.
•  Assist/Lead as needed in overall Multicultural Affairs programming such as living learning communities, civic engagement, campus wide programs, etc.
•  Collaborate with outside agencies to create service opportunities for students.
Minimum Qualifications:
• Bachelor's Degree in Higher Education Administration, College Student Personnel, Leadership, or other closely related field. 
• Minimum 4 years full-time experience in a related field, or an equivalent combination of education, training, and experience
• Experience working with diverse populations in program development, implementation, and assessment. 
• Ability to build effective relationships with a wide variety of people and organizations. 
• Excellent communication, interpersonal and leadership skills.
Preferred Qualifications:
•  Master's Degree in related field.
•  Professional leadership experience in a collegiate environment.
•  Direct experience in leading a Multicultural Affairs program or working with multicultural student groups.
Application Process: Applicants must apply online attach a cover letter and resume.
Minimum hiring rate $49,679.62 annually (Market Range 09) - Salary is commensurate with education and experience.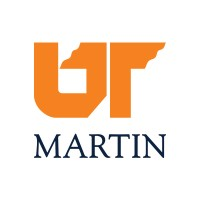 Never fly solo.